CAPABILITIES, EXPERIENCE & RECOGNITION
TIJAN NETWORK PARTNER GROUP OF COMPANIES ACHIEVEMENTS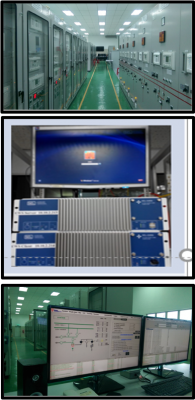 Deliverable for IEC 61850 PMU Kajang Estate Pilot Project (TNBT)
IEC 61850 132/33kV Control Relay Panel

Engineering Work Station (EWS850)

Station Level Operator Interface (SLOI850)
Deliverable for New Fixed Type 11kV Switchgear for Gebeng PE (TNBR)
Gebeng PE Station

Premset Switchgear

Project team successfully commissioned Premset Switchgear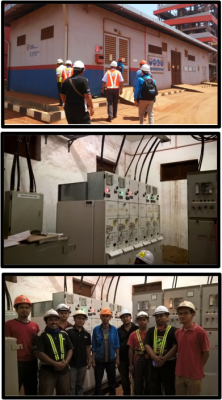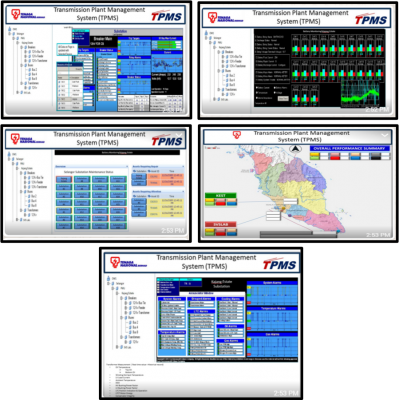 Deliverable for Transmission Plant Management System (TPMS) Devices
Before: TM Power Cabinet Installation work in progress

After: Completed site works for TM Power Cabinet Installation

Provision of training to TM Personnel at Matrix Power's Lab under the contract agreement for supplying TM Power Cabinet

Production of Power Cabinet at Matrix Power's Factory

Balance of TM Power Cabinet stock at Matrix's Power Factory

Contract Agreement with TM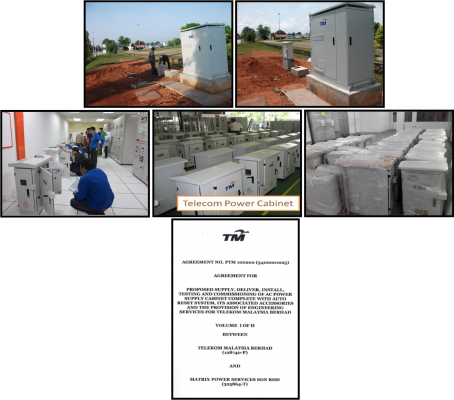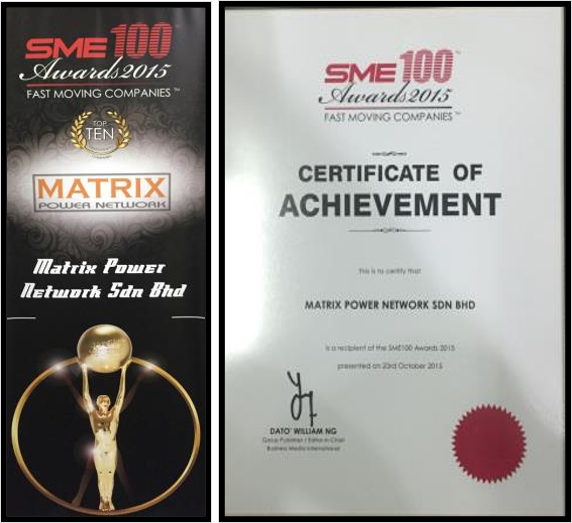 Top 10 SME 100 Awards 2015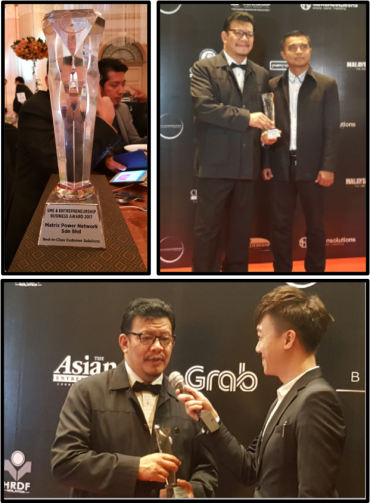 SME & ENTREPRENEURSHIP BUSINESS AWARD MALAYSIA 2017
MANUFACTURING FACILITIES – IPOH PLANT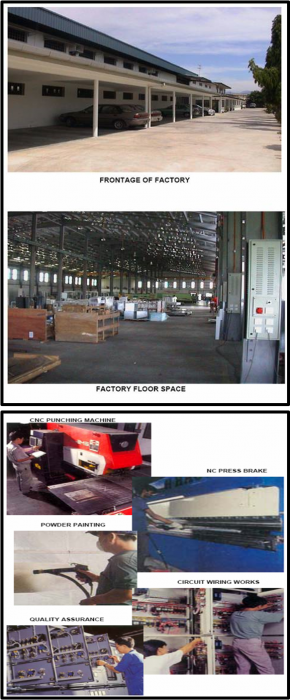 5,180 sq. meter of production of   floor space.

2 x 2 tons overhead cranes covering the floor space

Gas infra-red heaters for Electrostatic Spray Plant

Sheet Metal Surface Treatment Plant
Production Facilities:
CNC Turret Punching Machines

8ft and 12ft NC Press Brakes with Auto Back Gauge.

NC Shearing Machine

Hydraulic Punching Machine

Cooper Bar Bending Machine

TIG, CO2 and Spot Welding Machine

Precision Drilling Machine

Compress Air Distribution System
11KV Indoor Ring Main Unit for Tenaga Nasional Berhad

Compact SubStation for 1000 & 500KVA  11/0.415KV.

TNB Janamanjung 11KV S'Gear – Eaton xGear -With Internal Arc Fault Protection  and Arc Plenum Venting.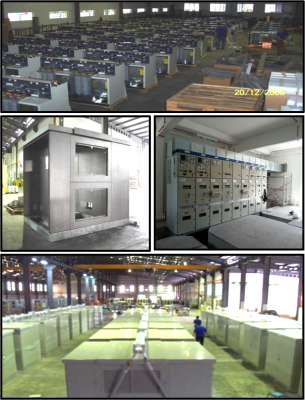 GADING GROUP OF COMPANIES ACHIEVEMENTS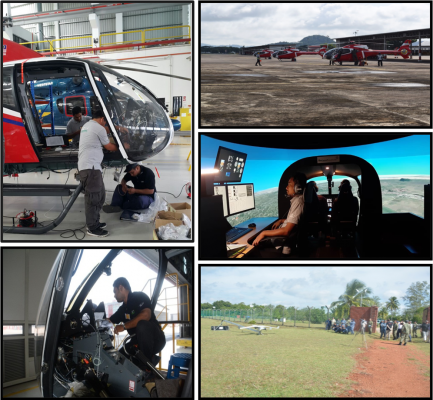 Maintenance Repair & Overhaul – Aircraft & Simulator (AMO Part -145 & AMO DGTA)
Fleet Management (CAMO Part –M)
Aviation Design Part-21 & AEO DGTA
Aviation Training (Human Factor, General Familiarisation, Aircraft Type Courses)
Pre-Purchase Inspection (PPI)
Aircraft Acceptance & Evaluation (AAE)
Aftermarket Parts Sales & Exchange Program
Power By the Hour (PBH) & Extended Warranty thru OEM
Avionics Upgrades & Refurbishment
Avionics Workshop (Batteries, ELT and more)
Mechanical Workshop & NDT
UAV Operation
Aviation Design Part-21 Services;
Minor changes and repair (Internal Approval).
Major changes and repair with CAAM approval.
STC Development & Validation.
Design Consultation.
Technical Support & Survey.
Wiring Diagram Preparation & Integration.
Cockpit Refurbishment & Upgrades Proposal.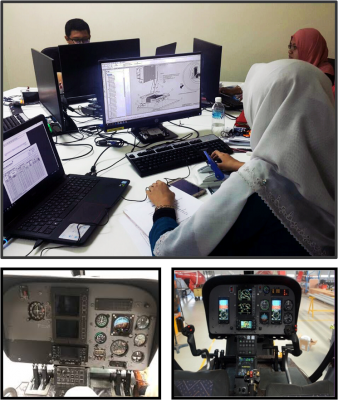 CAAM AMO PART-145 & CAAM CAMO PART-M
AMO Part-145 Services;
Maintenance activities according to client Aircraft Maintenance Program (AMP).
Aircraft Schedule Maintenance Inspection.
Radio Annual Inspection
Annual Compass Swing
Pitot Static Calibration
Defect Rectification
Modification Embodiment
SB's & AD's Compliance
Database Update
ELT Programming
Special Inspection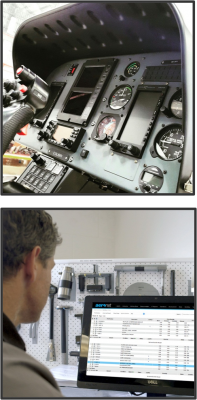 CAMO Part-M Services:
Maintenance Program Development.
Technical Services & Consultation for SB, AD.
Documents and Archive Management.
Liaison with Maintenance Contractor.
Airworthiness Review Report (ARR) for Certificate of Airworthiness issuance or renewal.
Quality assurance auditing.
Aircraft record review and audits.
Aircraft surveys.
Aircraft physical inspections and reporting.
Fleet continuing airworthiness and Planning.
GADING GROUP –  EXPERIENCE

5 x Airbus H 120 Helicopter Leasing Contract For RMAF Flying School.
Performance Base Contract with 100% KPI
Avionics upgrade for H 120 helicopters
Procurement of 2 + 4 AW 139 Helicopter for Royal Malaysian Police Air Wing.
Project Management Consultant
Assist RMP Air Wing from deriving the helicopter specification, technical & commercial    negotiation with OEM, monitoring project progress, performing technical inspection, consultant to RMP during Pre-delivery inspection, managing helicopter delivery to Malaysia, helicopter assembly in Malaysia and liase with CAAM for helicopter flight testing & registration
Maintenance and Spares Supply Service (Maintenance, Repair And Overhaul – MRO) of 2 x AW139 for Royal Malaysian Police Air Operation Unit (RMPAOF)
Maintenance & Integrated Logistic Support Service of 3 x AW 139 for Malaysian Maritime Enforcement Agency (MMEA).
Maintenance Support Service of 5 x King Air 350i for Royal Malaysian Police Air Wing.
Manufacturing of 2 x Fast Assault Boat for Marine Operation Force, Royal Malaysian Police.
Manufacturing of 6 x Fast Interceptor Craft for Royal Malaysian Navy.